Your Go-To destination
to establish yourself effectively in Latin America's visual healthcare market
We Do the Hard work
Our consultants are experts in crafting communication, marketing, and content strategies to best position and help our clients succeed in Latin America's visual healthcare market.
Within visual healthcare we independently manage the community for both opticians and optometrists, as well as that of ophthalmology.
With the Tools and Skills You Need

Within visual healthcare we have a track record of success in managing the community for opticians, optometrists, and ophthalmologists. Furthermore, with over 25 years of experience, we are the only ones in Latin America with a broad digital expertise and the platform to implement your strategy.
So You Can Achieve Better Results
Our platforms are seen by over 100.000 professionals in 18 countries. With the knowledge of the market and our innovation as well as our tracking of key metrics, we ensure that you are positioned for success.
While Letting You Remain in Control
Our strategies are tailored based on your needs to ensure that your message is seen by who you want, when you want, and in what context you want.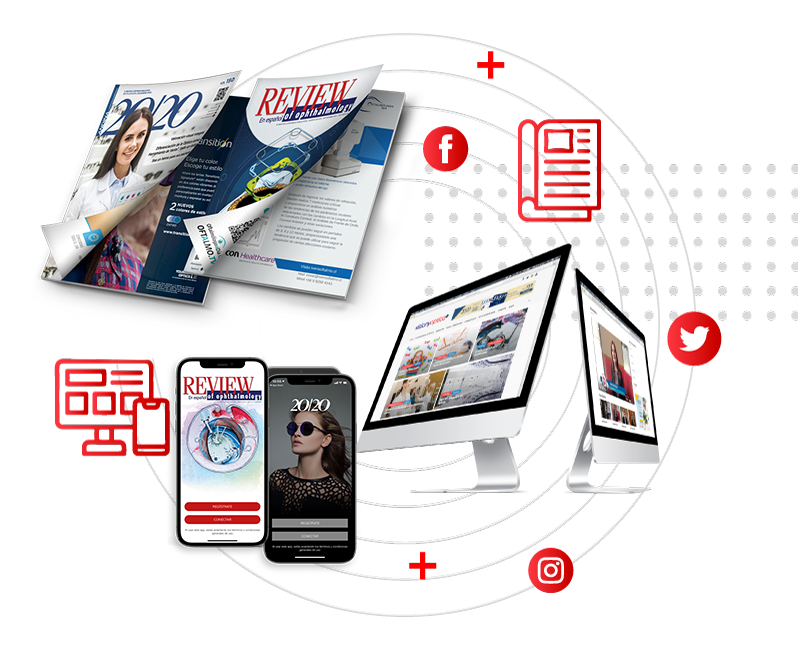 OUR HISTORY
1994
We started as part of the Jobson Healthcare Information Group, leaders of visual health communication in the United States, where we developed a branch in the Latin American market with the rollout of 20/20 America Latina.
2003
Officially incorporated Creative Latin Media LLC, with permission to publish both 20/20 for optometry and Review of Ophthalmology for ophthalmology in Spanish, with the firm proposition to keep professionals and communities in Latin America informed.
2010
Social media network went live, which consolidated us as the most advanced digital agency for visual health in Latin America.  did this consolidate as the most advanced?? A step in the right direction  which started our journey to making us the most advanced digital agency for visual health in LATAM
TODAY
Thanks to our long history, we have established ourselves as leaders in the market, creating specialized content for the visual health industry with an expansive reach that allows us to be the premiere leaders in the sector. Our magazines are part of an international portfolio of leading magazines in the industry: 20/20 (US), 20/20 Europe, Review of Ophthalmology (US), and Universo Visual (Brasil).